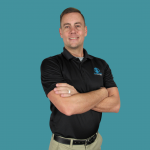 Nick Littlefield
SC Realtor, NC Broker
A little about me
Growing up in the Upstate, Nick has a great knowledge and love for the area. He spent over 12 years in the Automotive and Forklift industries in various management and customer service based rolls. Seeking a job that has more impact for helping people, real estate was an easy choice. With that he brings an unmatched skill set of sales, negotiating, marketing, and sheer duty to help people. Integrity and honesty along with transparency and communication are Nick's keys to building a strong agent-client relationship. Get in touch today to see what he can do for you.
Our clients are awesome
"Nick has such a great way about him as well as very easy to work with in finding your dream home!!!
…
He responds back quickly and will help with any info needed for purchasing your home. He was WONDERFUL to work with in buying our home on Lake Lanier SC!!!!"
"My wife and I wanted to explore the different lake areas in upstate South Carolina as a possible pla
…
ce to move from New Jersey. Nick was very helpful and informative over the phone in explaining life around the different lake towns. When we came for a visit, Nick met us at our hotel in Greenville and took 2 full days to show us around. He listened to what we were looking for and showed us some viable options. Nick was very informative, knowledgable, patient, upbeat and professional. He understands that we are a year out in moving and still spends as much effort and attention as if we are ready to buy today. We left feeling confident that with Nick's help we will find the home of our dreams. Now that we are back in NJ, Nick continues to help us in the search. For anyone moving from out of state, or within, I would highly recommend Nick to make the process smooth and enjoyable."
"Worked with Nick on my first home purchase. It was a very hot market and Nick worked closely with m
…
e to make sure I got what I wanted and at the price point. He went WELL out of his way to make sure the process was smooth and represented me fully from the initial offer all the way through the closing date. When I buy another house in the area, I will definitely go with Nick again!"
"Nick is very professional and has a strong work ethic. Marketing plan is top notch and Nick is very
…
knowledgeable of the area and matching properties to our specific needs. Also, is very knowledge of the comps in the area and knows the best way to price your home. He goes above and beyond for his clients. I would highly recommend Nick to my friends and family. Scott & Caitlan S Taylors"
"I cannot say enough good things about Nick and our experience with Blackstream International. From d
…
ay one Nick made selling our house and buying a new house an overall great experience! He is very responsive and answered any questions that we had. He also listened to us in regards to what we wanted in our next house and he helped us find it. He was a very active part of our search and that meant a lot. Its easy to see that Nick has a true passion for helping people buy and sell their homes. He made this process as seamless and stress free as possible! He is also very knowledgeable and up to date on the local market and market trends. He took the time to study and look at the comps in our area and was spot on when we listed and priced our house. If we ever sell and buy a house again Nick will absolutely be our go to guy!!! Chad and Jamie H, Greer"
"Nick Littlefield went above and beyond in his duties as our realtor. He listened to our wants and ne
…
eds, and really understood what we were looking for. He was able to figure out which new listings we would be most interested in. He worked with our schedules and was available for showings almost any time, and he was available by phone any time. He was patient when we changed our minds about things and never pressured us to make a decision. We would absolutely recommend Nick to any of our friends or family looking to buy or sell their house. And if we ever buy or sell again, we will use him as our realtor again! Jaime H, Greer"
"Nick was EXTREMELY HELPFUL. He has a great understanding of the home buying experience and really ga
…
ve us a ton of helpful insight and information. Extremely helpful and intelligent advise. Christian, Simpsonville"
"Working with Nick Littlefield was great pleasure and I would very much recommend him to anyone else.
…
He showed a passion for his job which drove him to pay great attention to detail, take extra time to make sure things were done correctly, and went above and beyond for us that would normally be outside the responsibilities of a realtor. His open mindedness and personal skills make him very easy to work with and good to bounce ideas off of. Like I said above, I recommend Nick Littlefield and Blackstream International to anyone."
"Nick went above and beyond to ensure we got the home we loved. We wouldn't hesitate to recommend him
…
to our family/friends."